Update 26: The Old Blood – Coming soon to Consoles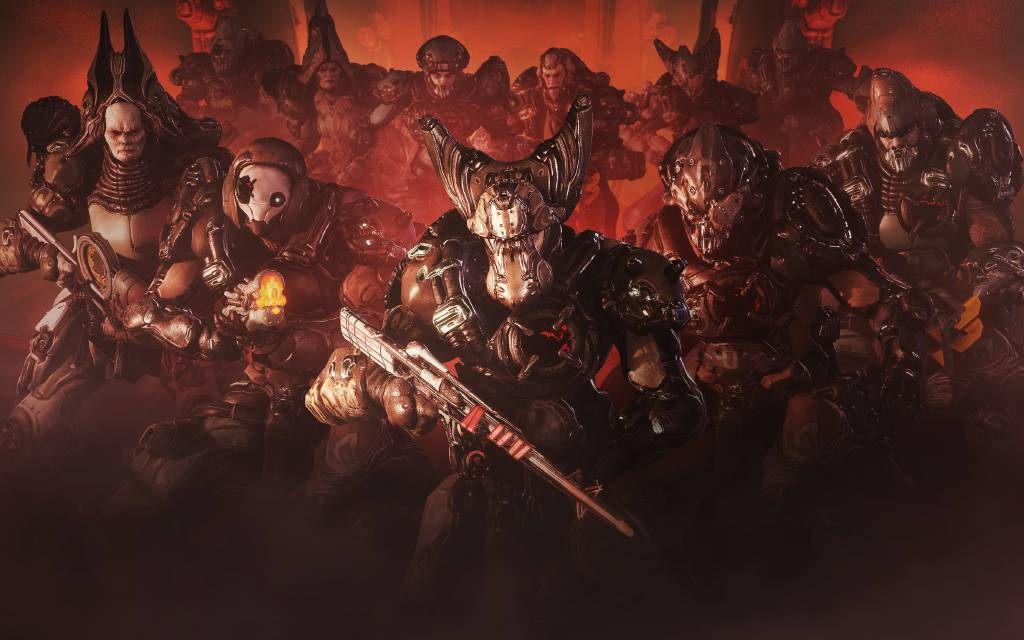 This update is born of our goal to deliver you a motley of content – too much to list out in a letter, but it's all one click away. The Highlights:
GRENDEL: Consume in feeding frenzy fashion with our 42nd Warframe! The Leverian reveals all…
MELEE CHANGES PHASE 2: Melee has evolved again with a focus on TECHNIQUE – Stance/Combo reworks, the return of Equipped Melee, and MUCH more.
VAUBAN & EMBER REWORK: Revisited to better accent their themes and offer more ways to play!
KUVA LICHES: Twisted new Kuva spiked foes await – The death of Grineer bathed in crimson fuels an undying thirst for its creator: YOU.
Welcome to Update 26: The Old Blood! It's a hefty read below that we appreciate you taking the time to go through. Before you get started, you can look forward to a friendly in-game Inbox message with a few items from us to you. We know you've put a lot of time and resources into some of the things we're changing (Melee, Vauban, Ember, etc), so please enjoy these free items by logging in before December 31st 11:59PM ET:
3 Forma
7-Day Affinity Booster
PLUS to those eligible (MR 3+ and account created before we announced the Legendary Core on October 18th) 1x Legendary Core will be delivered in a separate Inbox message! This criteria is necessary to avoid awarding dormant accounts that could use this gift to abuse trading.
There will also be a total of eight time-limited Alerts starting Friday, November 1st @ 2 PM ET until Monday, November 4th @ 2 PM ET: 
With the hefty changes that Melee Phase 2: TECHNIQUES brings, you can also expect three Melee-only Alerts to help you get a feel for how the changes performs against the three main Factions in different mission settings. Each Alert rewards a fully built Forma upon completion – giving you even more options to make adjustments to your Melee weapons where you see fit.
The introduction of Kuva Liches brings a special new kind of Relic – Requiem Relics. There are four Relics in total that contain Requiem Mods, the Exilus Weapon Adaptor, and more! For more details, continue down to the Kuva Lich section. To get you a headstart with the Kuva Liches, there will be four Alerts on Sedna that will each reward one of the four unrefined Requiem Relics. Since completing The War Within quest is required to access the Kuva Fortress, these alerts are only available to those that have completed the Sedna Junction and Sedna's Nodes.
As a fun bonus, you can also play an Alert for the "Grendel in Action" Glyph!
READ ALL THE RELEASE NOTES HERE:
https://forums.warframe.com/topic/1136784-update-26-the-old-blood/
http://www.razor7.org/wp-content/uploads/2020/01/R7-128x128-New-Logo.png
0
0
razor7admin
http://www.razor7.org/wp-content/uploads/2020/01/R7-128x128-New-Logo.png
razor7admin
2019-11-02 23:54:09
2019-11-02 23:54:09
Update 26: The Old Blood – Coming soon to Consoles