Forum Post: https://forums.warframe.com/topic/1071733-xb1-buried-debts-update-2450-in-cert/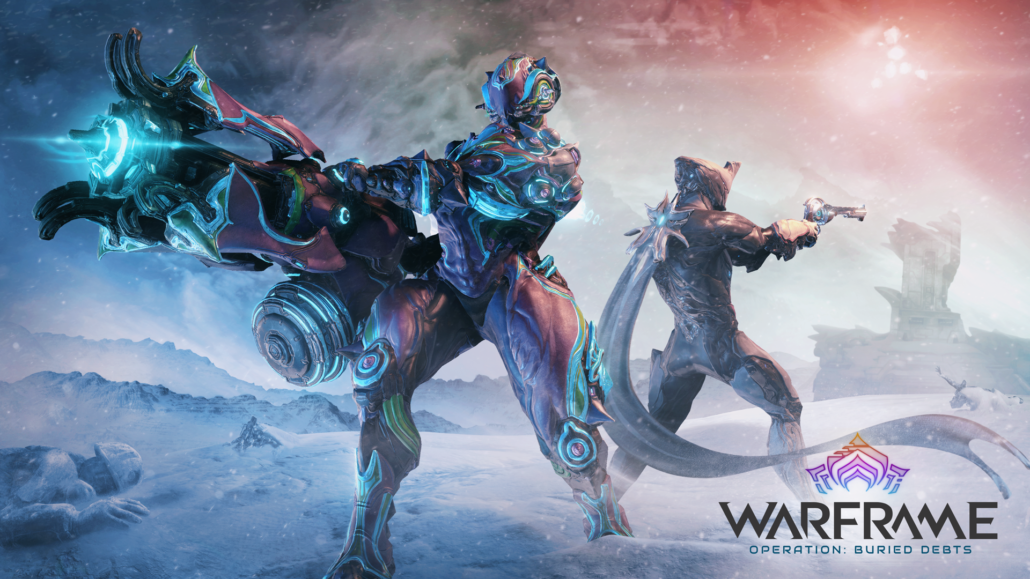 Buried Debts: Update 24.5.0 has just been sent to cert! Our second mainline update of 2019 is on its way, and it's bringing with it the first Operation of the year, the newest Warframe Hildryn, Phase 1 of the Melee Revisit, and much more!
Huge round of applause for the teams who worked so hard to get this out to cert late tonight. We made it! As we head into the weekend with some relief, we hope you are as excited as we are to kick off Buried Debts. In the meantime, I'm sure we'll be seeing you out in The Index enjoying the Double Credits bonus weekend – oh! And I hear that Nora Night is broadcasting Episode 2 of The Wolf of Saturn Six, you can tune in to hear what she has to say, Dreamers.
Now onto the meat and potatoes of this thread!
This update includes everything from Fortuna: Hotfix 24.2.13 to Buried Debts: Update 24.5.1*. Many of you are experienced with what comes with a mainline update, but for those of you who might not know – they tend to be quite bulky in size when first released on PC, and since we want to give you guys the most we can in a single cert build, that usually includes a big chunk of content from everything that was released after mainline. That said, the download size for Buried Debts: Update 24.5.0 will be roughly 3 GB!
*The Nightwave updates/hotfixes on PC included changes and fixes that were not included in the launch of Nightwave on XB1, so we have included them in this release!
Once we have passed cert, we will share the good news and an official launch date with you here and on the usual Warframe channels.
Let's get into what Buried Debts: Update 24.5.0 (and its whopping 22 pages of additions, changes, and fixes!) will bring: 
http://www.razor7.org/wp-content/uploads/2020/01/R7-128x128-New-Logo.png
0
0
razor7admin
http://www.razor7.org/wp-content/uploads/2020/01/R7-128x128-New-Logo.png
razor7admin
2019-03-16 04:57:11
2019-03-16 04:57:11
XB1 Buried Debts: Update 24.5.0 (In Cert!)