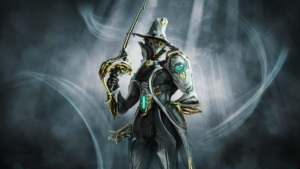 Limbo Prime, Destreza Prime, and Pyrana Prime have arrived – like magic!
The Rifts are opening and a Cataclysm is about to begin. Wield the wily Void magician, bend the power of the Void to your will, and outwit your enemies.
Limbo Prime Access Features: 
Limbo Prime: Manipulate the Void as the golden gentleman.
Limbo Prime Glyphs: Embody Limbo Prime with these Prime Glyphs.
Destreza Prime: Precise strikes and high Puncture damage make this Prime rapier devastating against armored targets.
Pyrana Prime: A far cry from a gentleman's traditional dueling pistol, this Tenno secondary automatic shotgun shreds enemies with ease.
https://forums.warframe.com/topic/971220-limbo-prime-has-arrived/
http://www.razor7.org/wp-content/uploads/2020/01/R7-128x128-New-Logo.png
0
0
razor7admin
http://www.razor7.org/wp-content/uploads/2020/01/R7-128x128-New-Logo.png
razor7admin
2018-07-21 15:52:34
2018-07-21 15:52:34
Limbo Prime has Arrived